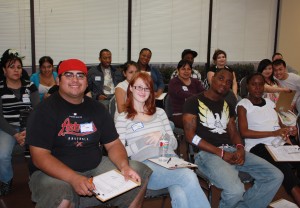 LEAP (Life Education Assistance Program) ministers to individuals from diverse races and backgrounds. It is wonderful to witness how each person is impacted by God's love and mercy. The volunteers are dedicated to the on-going process of discipleship. Their care and compassion is vital in the growth of all who attend the classes.
If you have any encouragement from being united with Christ, if any comfort from His love, if any fellowship with the Spirit, if any tenderness and compassion, then make my joy complete by being like-minded, having the same love, being one in spirit and purpose. Do nothing out of selfish ambition or vain conceit, but in humility consider others better than yourselves. Each of you should look not only to your own interests, but also to the interests of others. Your attitude should be the same as that of Christ Jesus: (Phil 2:1–5).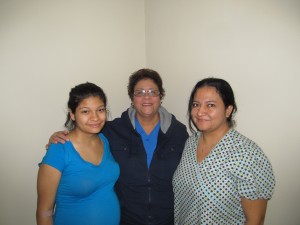 Bible Study is Book by Book, Verse by Verse dwelling into scripture. The objective is to help our clients learn to read, understand, and hunger for the Word of God. Therefore, classes are led by facilitators rather than instructors to encourage full participation. All are blessed when the Lord changes a person's life and gives them a hope and a future. As clients witness the loving hearts of our Center workers, they more fully understand the grace of God.
Praise be to the God and Father of our Lord Jesus Christ, the Father of compassion and the God of all comfort, who comforts us in all our troubles, so that we can comfort those in any trouble with the comfort we ourselves have received from God. For just as the sufferings of Christ flow over into our lives, so also through Christ our comfort overflows. (2 Co 1:3-5).